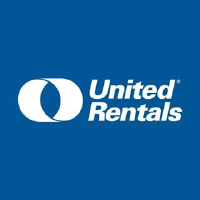 United Rentals, Inc. is a holding company that is engaged in the equipment rental business. The Company rents equipment to a varied customer base that includes construction and industrial companies, manufacturers, utilities, municipalities, homeowners, and government entities in the United States, Canada, and Europe. The Company's segments include general rentals and trench, power and fluid solutions. The general rentals segment includes the rental of general construction and industrial equipment, and material handling equipment, aerial work platforms, such as boom lifts and scissor lifts, and general tools and light equipment, such as pressure washers, water pumps, and power tools. The trench, power and fluid solutions segment includes the rental of specialty construction products such as trench safety equipment, including trench shields, aluminum hydraulic shoring systems, slide rails, crossing plates, construction lasers, and line testing equipment for underground work.
Recommendation Rating
2.3
1
2
3
4
5
Analysts' Price Targets
Mean 397.7
Low: 300
High: 500
We do our best to screen stocks as accurately as possible. Please let us know in the comments if you spot an error or find something questionable. Jazaak Allahu khairan.