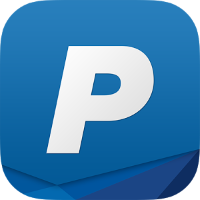 Paychex, Inc. is a provider of integrated human capital management (HCM) solutions for payroll, human resource (HR), retirement and insurance services for small- to medium-sized businesses in the United States. It combines its software-as-a-service (SaaS) technology and mobility platform with personal service and allows business owners to focus on the growth and management of their business. The Company, through its HCM software-as-a-service platform, Paychex Flex, provides an integrated product suite that covers the employee life cycle from recruiting and hiring to retirement. Its Paychex Flex uses a device-independent design throughout its HCM suite, which allows functionality of all application components, regardless of device or screen size.
Recommendation Rating
3
1
2
3
4
5
Analysts' Price Targets
Mean 132.1
Low: 20
High: 165
We do our best to screen stocks as accurately as possible. Please let us know in the comments if you spot an error or find something questionable. Jazaak Allahu khairan.