OCUL – Ocular Therapeutix Inc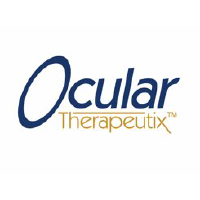 Ocular Therapeutix, Inc. is a biopharmaceutical company, which is focused on the formulation, development and commercialization of therapies for diseases and conditions of the eye using its proprietary, bioresorbable hydrogel platform technology. The Company's product pipeline candidates provide differentiated drug delivery solutions. The Company's products include dexamethasone insert (DEXTENZA) and ReSure Sealant. Its DEXTENZA is an intracanalicular insert for the treatment of post-surgical ocular inflammation and pain. Its ReSure Sealant is an ophthalmic device designed to prevent wound leaks in corneal incisions following cataract surgery. The Company's products that are in pipeline include OTX-TKI for the treatment of wet AMD, OTX-TIC for the treatment of glaucoma and ocular hypertension, OTX-CSI for the chronic treatment of dry eye disease, and OTX-DED for the short-term treatment of the signs and symptoms of dry eye disease.
| Debt/24MC | Cash/24MC | AR/24MC |
| --- | --- | --- |
| | | |
| | | |
| | | |
Note: A = Assets | AR = Accounts Receivables | MC = Market cap | 24MC = 24 month avg. Market cap
We do our best to screen stocks as accurately as possible. Please let us know in the comments if you spot an error or find something questionable. Jazaak Allahu khairan.