The Borsa Istanbul 100 returned an amazing 200% in returns in 2022.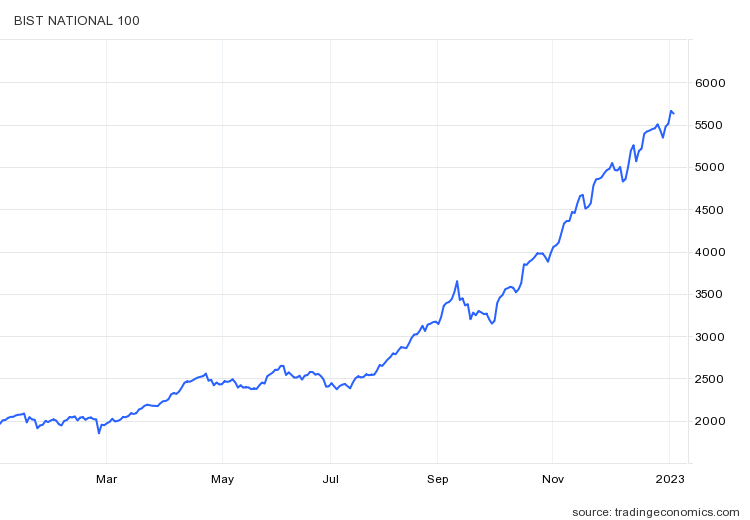 The Borsa Istanbul 100 index continues to break fresh record highs to trade above the 5600 level in January, as investors keep on using equities as a hedge against surging consumer prices and a plunging lira and Turkish residents sought assets to store their savings.
The Central Bank of Turkey paused the rate-cut cycle and left the one-week repo rate unchanged at 9% on December 22nd, following a 1000bps cut since September of 2021.
Meanwhile, inflation rate fell to a 9-month low of 64.3 percent in December 2022, from 84.4% in November.
The Borsa 100 index was up nearly 200% in 2022. On the corporate front, Turkish Airlines are among the top performers, up more than 580% over the last 12 months.
Screen halal stocks in Turkey on Muslim Xchange!