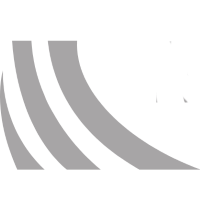 The Macerich Company is a self-administered and self-managed real estate investment trust (REIT). The Company is focused on the acquisition, ownership, development, redevelopment, management and leasing of regional and community/power shopping centers located throughout the United States. The Company owns ownership interests in The Macerich Partnership, L.P. (the Operating Partnership). The Company, through its operating partnership, owns ownership interests in approximately 52 million square feet of real estate, consisting primarily of 47 regional shopping centers and five community/power shopping centers. The property management, leasing and redevelopment of the Company's portfolio is provided by the Company's management companies, including Macerich Property Management Company, LLC, Macerich Management Company, Macerich Arizona Partners LLC, Macerich Arizona Management LLC, Macerich Partners of Colorado LLC, MACW Mall Management, Inc., and MACW Property Management, LLC.
Recommendation Rating
3.3
1
2
3
4
5
Analysts' Price Targets
Mean 19.4
Low: 14.5
High: 27
We do our best to screen stocks as accurately as possible. Please let us know in the comments if you spot an error or find something questionable. Jazaak Allahu khairan.