The Muslim Investor Class
Learn to invest in the stock market in a professional and halal way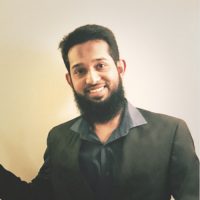 Taught by: Faraz Omar
Founder, Muslim Xchange
MBA, Finance
this course will help you
Many Muslims want to invest in the stock markets in a professional and halal manner. However, most are not trained or educated in this field. We either end up staying away or investing in the wrong way. But investing in the stock markets can be financially rewarding if done properly.
In our modern world, the value of money keeps going down. Alhamdulillah, we do not take interest because Ribaa is a major sin. So, Muslims must invest to protect or grow their wealth.
The stock market can be a good option to invest. However, a lot of activity that goes on in the markets is akin to gambling and not permissible. This is why many people lose money as well. Alhamdulillah, Islam protects us in many ways.
If we learn how to invest properly, we too can make good profits over the long term, just like professional and institutional investors do, In sha Allah. 
Everyday Muslims looking to get started with investing in the stock market. If you have been investing based on hearsay without a proper or scientific approach, then you will benefit from this class as well. Muslims who do not have a finance background will appreciate an introduction to investing finance.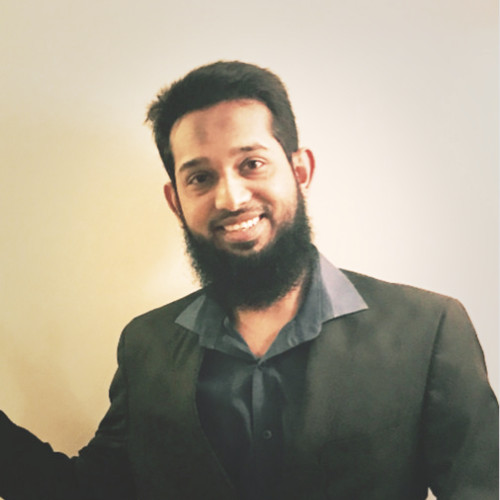 I'm Faraz Omar, founder of Muslim Xchange. In the last 12 months, we helped over 100K  Muslim investors check stocks for shariah compliance. I have an MBA in Finance from a reputed university, which ranks #4 in Canada and #80 in the world. Alhamdulillah, I was blessed to learn from distinguished experts in this field.
"Alhamdulillaah, the class was beneficial. Got to know the Islamic perspective of investing into the stock market. I highly recommended this course for Muslims who want to explore the options of investing into stock market. Great job br. Faraz!"
— Azan Mirza
"I have been in the halal investing scene for a few years now and I have taken courses and participated in discussions… the most useful topics for me were calculating the fair price and optimizing my portfolio, and I found Faraz's method easy and most logical. I highly recommend the Muslim Investor workshop, especially if you are new to the world of investing."
— Jaffer Maniar
"I can use the valuable skills I learned in this course to take my investing to the next level. I am thankful for this great opportunity that teaches Muslims how to invest while keeping our Islamic and moral values in mind."
— Rafay Usman
Date: Saturday and Sunday, 26-27 November 2022
Time: 9am-1pm EST / 5-9pm Makkah time
Get a full refund if you do not find the class valuable
Learn how to do financial analysis, pick stocks, build a portfolio, and minimize risk and maximize expected returns — exactly the way professional money managers at investment banks and hedge funds do!