DXLG – Destination XL Group Inc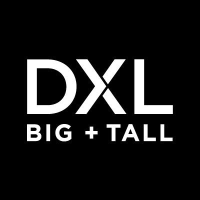 Destination XL Group, Inc. is a specialty retailer of big and tall men's clothing with retail, wholesale and direct operations in the United States and Toronto, Canada. The Company operates under the trade names of Destination XL, DXL, DXL outlets, Casual Male XL and Casual Male XL outlets. It operates approximately 220 Destination XL stores, 16 DXL outlet stores, 38 Casual Male XL retail stores, 20 Casual Male XL outlet stores and a digital business, including an e-commerce site at dxl.com, a mobile site m.destinationXL.com and mobile application. The Company's segments include retail segment and wholesale business segment. Its retail segment operates store segment, which includes DXL Men's Apparel stores, Casual Male XL retail stores, DXL outlet, and Casual Male XL outlet stores; and direct business segment, which includes online business, through its Website, application and third-party marketplace.
Recommendation Rating
2
1
2
3
4
5
Analysts' Price Targets
Mean 11
Low: 2
High: 11
We do our best to screen stocks as accurately as possible. Please let us know in the comments if you spot an error or find something questionable. Jazaak Allahu khairan.