CLMT – Calumet Specialty Products Partners LP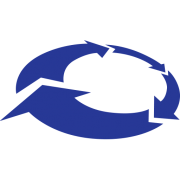 Calumet Specialty Products Partners, L.P. is a producer of specialty hydrocarbon products in North America. The Company operates through two segments: specialty products and fuel products. The Company's specialty products segment process crude oil and other feedstocks into a range of customized lubricating oils, solvents, waxes, synthetic lubricants and other products. It also blends, packages and markets specialty products through its Royal Purple, Bel-Ray and TruFuel brands. In its fuel products segment, the Company processes crude oil into a range of fuel and fuel-related products, including gasoline, diesel, jet fuel, asphalt and resells purchased crude oil to third-party customers. The Company owns and leases facilities primarily related to the production and marketing of specialty and fuel products throughout the United States.
Recommendation Rating
2.3
1
2
3
4
5
Analysts' Price Targets
Mean 24.4
Low: 7
High: 30
We do our best to screen stocks as accurately as possible. Please let us know in the comments if you spot an error or find something questionable. Jazaak Allahu khairan.