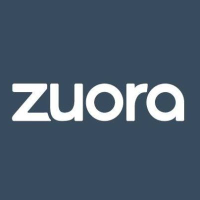 Zuora, Inc. provides a cloud-based subscription management platform, architected for business models. Its solution enables companies across multiple industries and geographies to launch, manage and scale a subscription business, automating the entire subscription order-to-revenue process, including billing, collections and revenue recognition. The Company's products include Zuora Central Platform, Zuora Billing, Zuora Revenue and Zuora Collect. Zuora Central Platform acts as an orchestration engine for all subscription data and processes, allowing customers to power their order-to-revenue operations and customer experiences for subscription business models. Zuora Billing helps users to set payment terms, manage billing relationships, consolidate invoicing across multiple subscriptions and collect revenue using a network of payment gateways.
| Debt/24MC | Cash/24MC | AR/24MC |
| --- | --- | --- |
| | | |
| | | |
| | | |
Note: A = Assets | AR = Accounts Receivables | MC = Market cap | 24MC = 24 month avg. Market cap
We do our best to screen stocks as accurately as possible. Please let us know in the comments if you spot an error or find something questionable. Jazaak Allahu khairan.